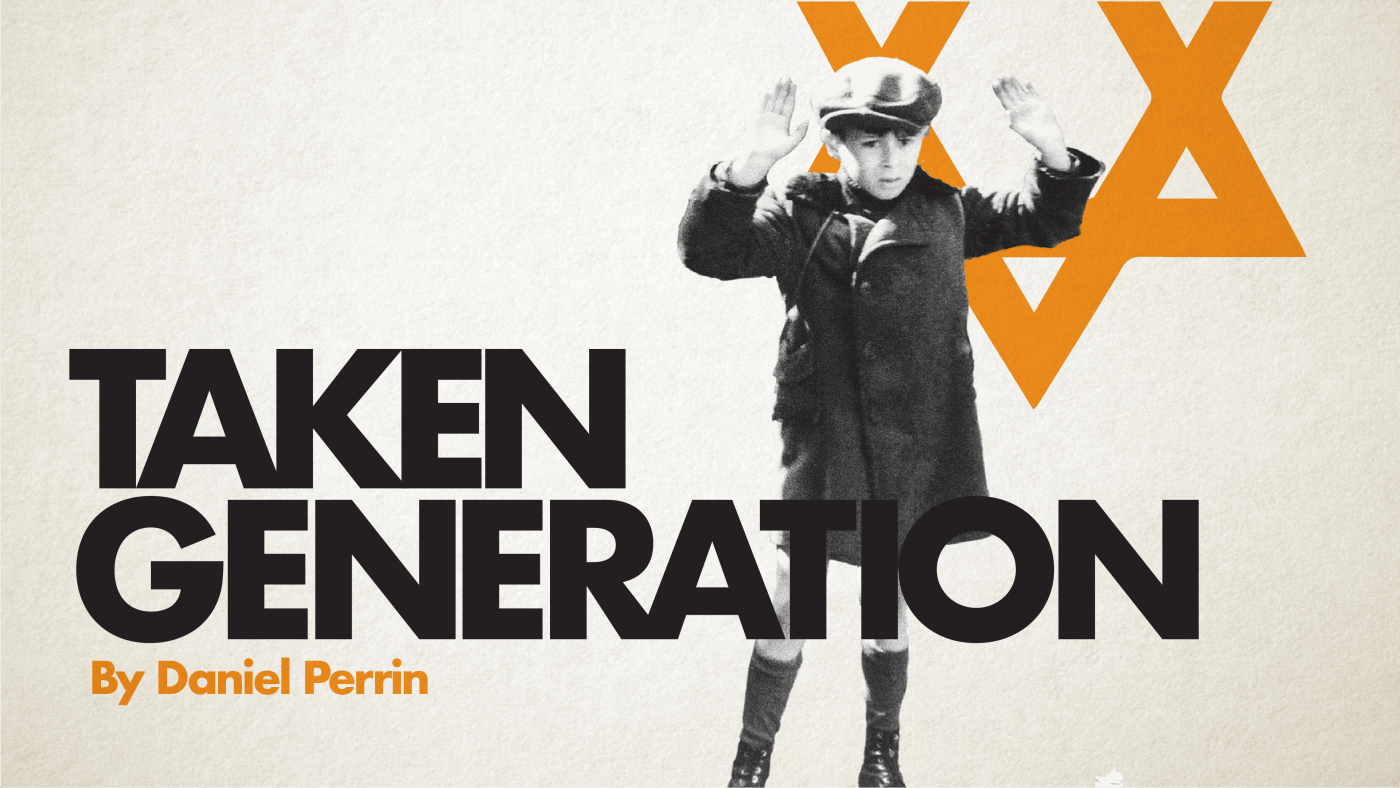 A new musical about courage, love, and loyalty.
Taken Generation takes place in the Warsaw Ghetto in 1942, just as the Nazi persecution of Jews is about to become mass execution. This musical tells a story of friendships and family ties under pressure, of faith and courage, and ultimately of sacrifice.
You can watch a trailer for Taken Generation on this page. At the end of the trailer is a link to the full staged reading of the show, or you can access it directly at this link.
Synopsis
Adam, Rachel, and Marek have been friends since childhood, though as the story opens their relationships are tense and complicated. Adam, the son of an Orthodox rabbi, is a leader in the resistance movement. Because of an ill-conceived terrorist action, he is being hunted by the Nazis. Rachel, a beautiful Jewish singer, makes her living entertaining at a nightclub frequented by wealthy Jews and German officers.
Marek, a Catholic, became a priest out of a longing to atone for his past, and now runs an orphanage in the ghetto. As the story unfolds, Marek enlists the reluctant help of Adam and Rachel in this work. The orphanage becomes a staging facility for placing Jewish children in Polish homes. Religious differences begin to erode the friendship between Adam and Father Marek due to the rescued Jewish children being raised as Catholics by Polish families. Yet Adam and Rachel grow close to the traumatized children, and Adam in particular commits himself to helping them feel secure.
After the bombing deaths of several Nazi officers, Adam and Rachel become priority targets. To continue their work on behalf of the children, they must escape the ghetto. Just as they prepare their escape, however, it is commanded that the children of the orphanage will board trains for Treblinka. Adam must decide whether to run with Rachel or take the final walk with the children to the trains.
About Daniel Perrin
Daniel Perrin is a choir director, published arranger, and composer. He orchestrates and produces projects for recording artists, orchestral music for large scale orchestras, and choral arrangements with orchestral accompaniment.
Notable Achievements and Awards include:
Published by 10 different publishing houses for compositions in Choral Music, Orchestrations, Radio Spots, and Musicals.
Musical director on over 25 recording projects in San Diego, Los Angeles, and Seattle.
Grand Prize winner for the International John Lennon Songwriting Contest, Gospel Division, 1999.
Composer of six full-length musicals.
Sample Tracks
Contact
Questions about the show? You can contact Daniel at dkperrin572 [at] gmail [dot] com.